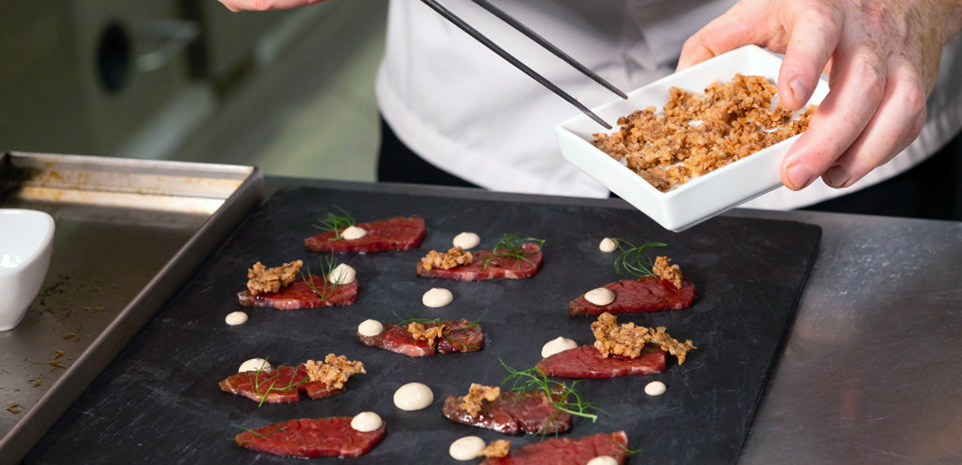 Style and quality research distinguishes Luca Brasi's cuisine in the choice of raw materials, in the attention to their processing, in the search for combinations. Among the folds of the menu, original combinations and classic reinterpretations, lead back to a decisive Mediterranean identity.

In the context of the village of Osio, wood and stone, and warm colors, represent the simplicity and elegance of La Braseria.
Discover our suggestions
for your business lunch
Take a look to our delicacy
Discover our events and make a reservation for the next one

Curious and attentive citizen of the world, Luca Brasi began his gastronomic adventure in collaboration with some of the best chefs in some of the most important restaurants in the world, learning styles and interpretation refinements.

After Bermuda, Maldives, Côte d'Azur, Amalfi Coast, Courmayeur and Cortina, Luca Brasi returns to Bergamo to start his own La Lucanda, which is immediately popular with both critics and audiences.
In 2000 he joined the Jeunes Restaurateurs d'Europe, and in 2002 he received the Michelin Star. In 2004 Olfà is born, a cafeteria-pastry shop with kitchen that touches new stimuli dictated in 2008 by the relocation to the newborn Devero Hotel in Cavenago Brianza.

Then comes the experience of the Civus, food + city, and then he comes full circle, in 2012, with the transformation of La Lucanda into La Braseria, a temple for lovers of meat in its purest, atavistic, ancestral expression.