Refined marble and Art Nouveau details combine perfectly in an atmosphere dominated by maniacal attention to detail.
A great team is the key to growing, experimenting and always offering you new culinary paths: the careful work of each of them guarantees the success of Braseria.
The kitchen, where they work passionately and tirelessly, is visible from the dining room through a large window: this is because dining room and kitchen are not two separate rooms, but work together in strong synergy to guarantee excellent service and quality!
Control of the production chain
After years of research and experience in the restaurant sector, La Braseria, thanks to chef Luca Brasi, has turned towards a careful selection of mainly Italian and biological meats.
To ensure the highest quality we control the entire production chain of our meats, right up to their maturation.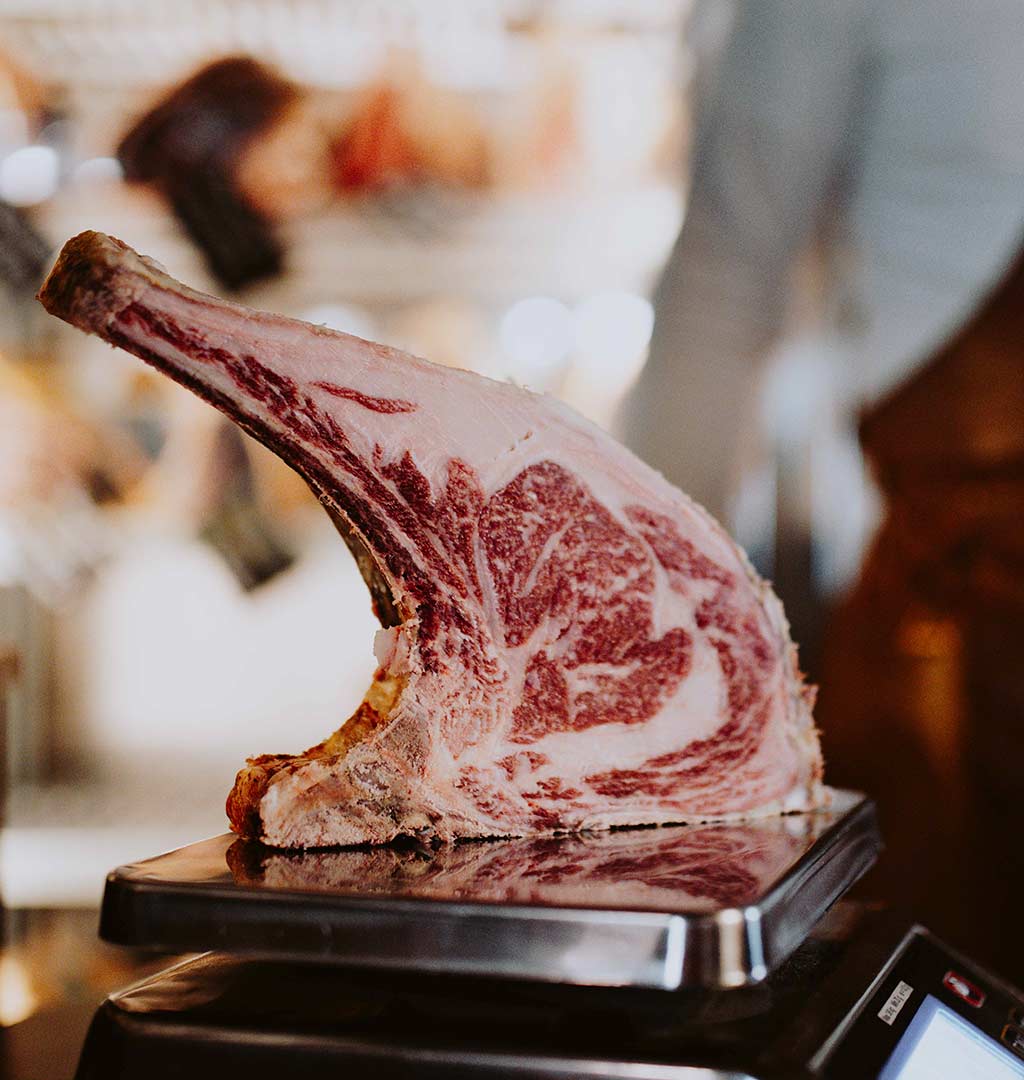 Quality in front of your eyes
In Braseria you can admire the maturing of our finest cuts of meat. Maturation is a maturing process that varies according to the age and breed of the animal. According to our experience, we estimate the time required to enhance the taste and texture of the meat, without distorting its properties and characteristics.
Discover our specialities!
Scopri le carni tenere e sapide di un bovino tipico della tradizione
Serata dedicata alla carne di Angus Aberdeen Nazionale, frollata 90 giorni