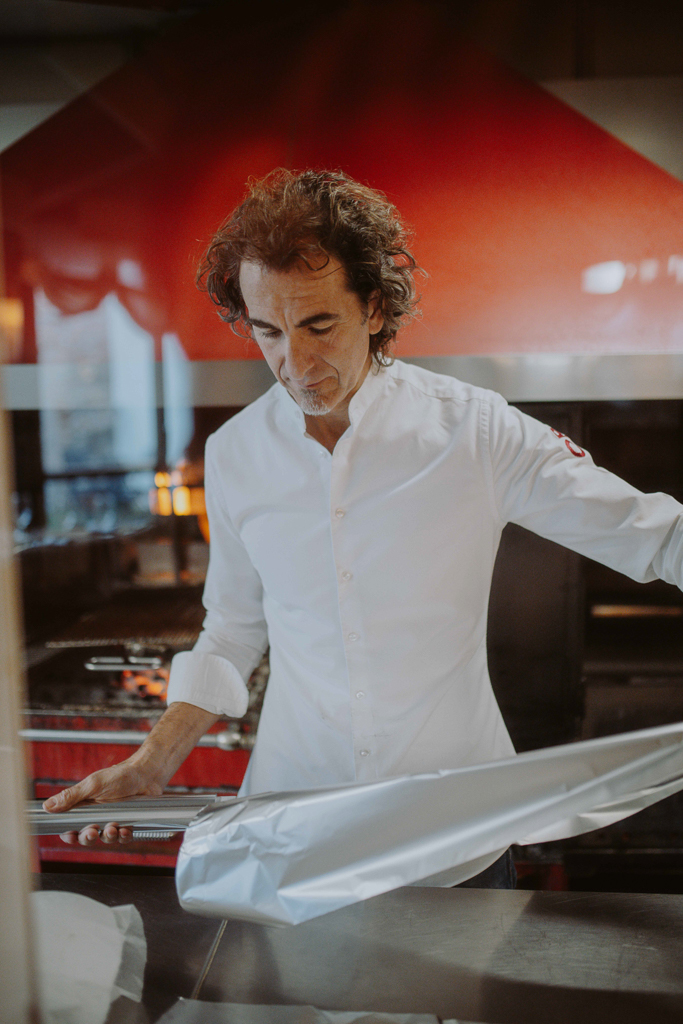 A curious and attentive citizen of the world, Luca Brasi began his gastronomic adventure working with some of the best chefs in some of the world's most important restaurants, learning their styles and interpretative refinements.
After Bermuda, the Maldives, the French Riviera, the Amalfi Coast, Courmayeur and Cortina, Luca Brasi returned to the Bergamo area to set up his own La Lucanda…
In 2000 he joined the Jeunes Restaurateurs d'Europe, and was awarded a Michelin Star in 2002.
In 2004 he opened Ol fà, a cafeteria-pastry shop experience with a kitchen that touched off new ideas dictated in 2008 by the move to the newly-opened Devero Hotel in Cavenago Brianza.
This was followed by the Civus experience, food + city, until closing the circle, in 2012, with the transformation of the Lucanda into La Braseria, a temple for meat lovers in its purest, atavistic, ancestral expression.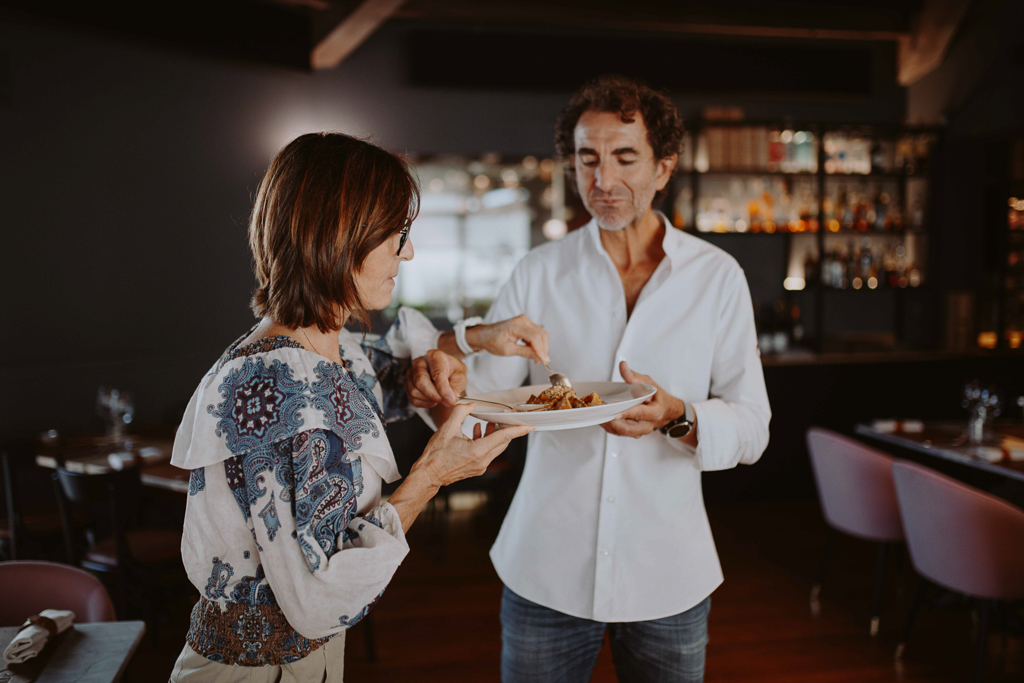 Scopri le carni tenere e sapide di un bovino tipico della tradizione
Serata dedicata alla carne di Angus Aberdeen Nazionale, frollata 90 giorni